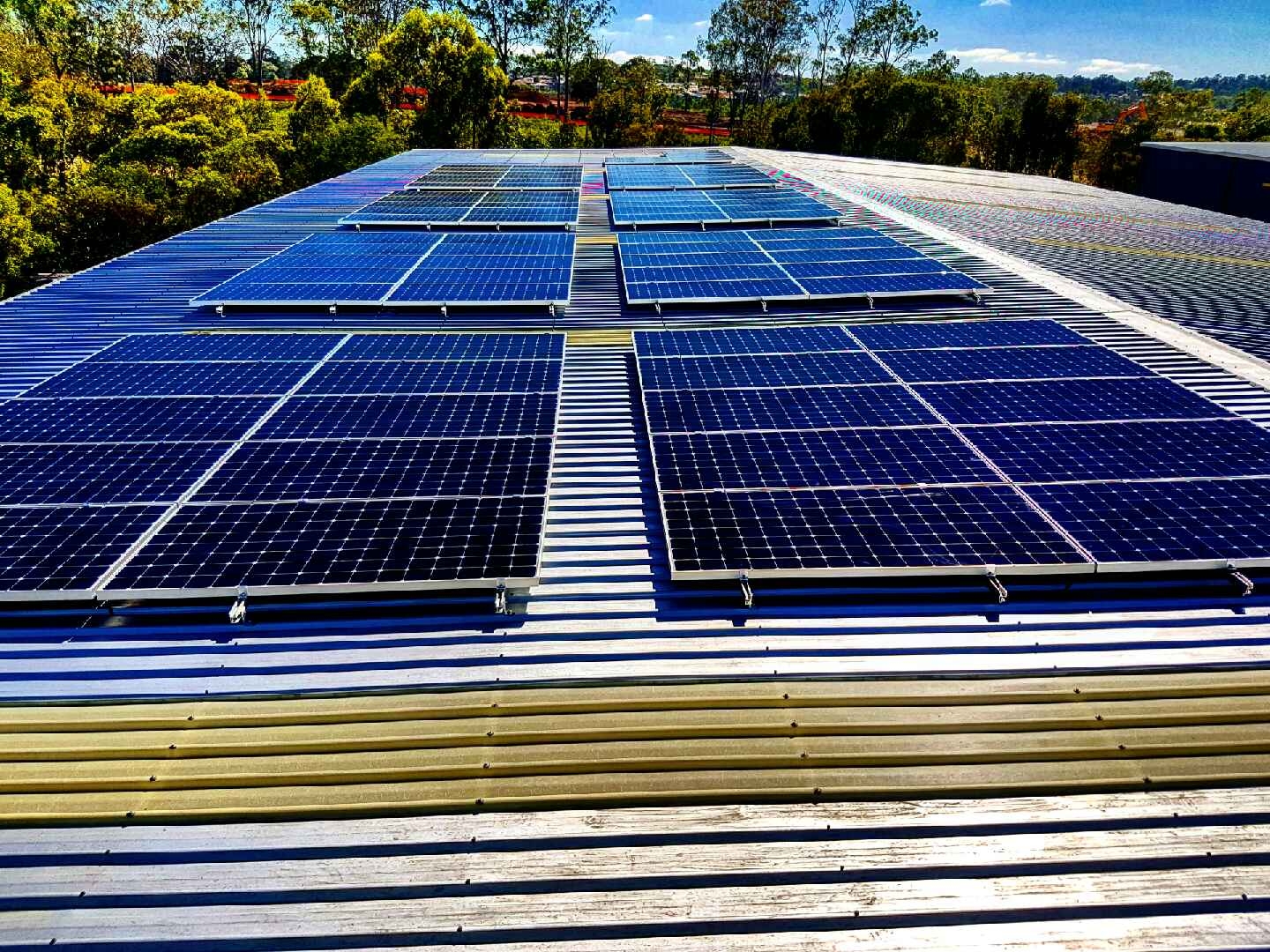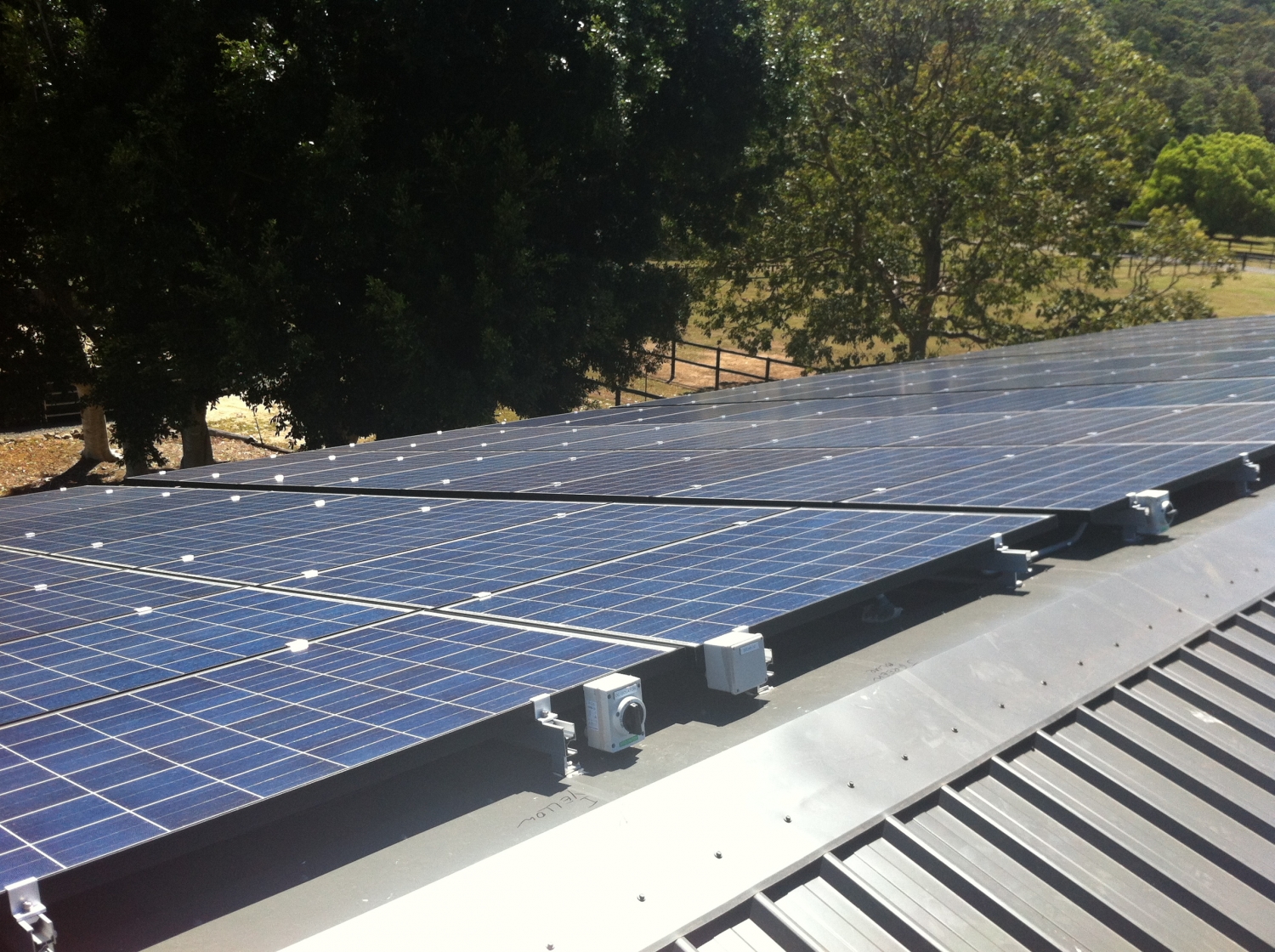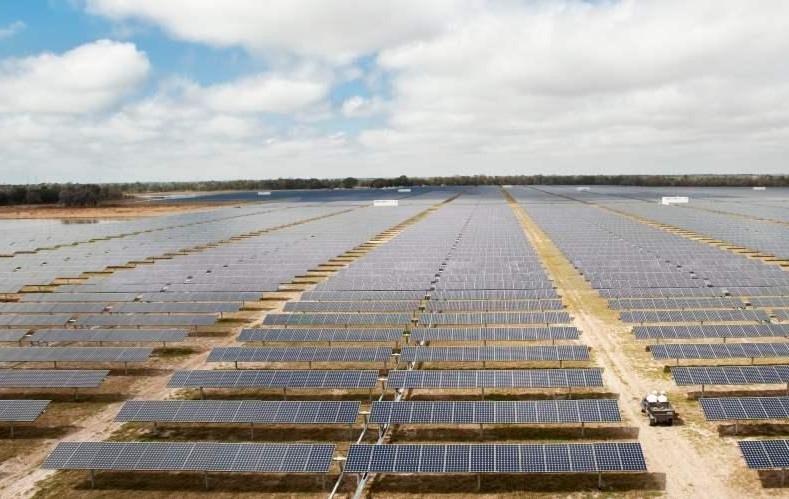 Commercial and Utility scale Solar PV is on target to revolutionise the traditional poles and wires distribution model, and modern clean alternatives to energy generation are now a reality. Forward thinking organisations are taking the opportunity to review their use of energy and the CB team has the knowledge, experience, relationships and supply chain to assist innovative businesses to reduce their reliance on fossil fuels, reduce their carbon footprint, and pay less for power.
CB Energy has designed and installed thousands of solar PV systems for both residential and commercial customers throughout Queensland and NSW and is preferred supplier and installer to numerous private, public and government organisations within Queensland. CB Energy regularly tender for commercial solar projects to local, state and federal government departments, residential and commercial builders and electrical contractors and is specified by a number of consulting engineers as preferred solar installer for large commercial solar projects.
CB Energy's depth of experience in solar gained since 2010 allows us to successfully manage, design, procure, install and maintain solar PV and energy efficiency systems to meet the desired outcome of any customer.
Along with performing programmed preventative and reactive maintenance and servicing, the CB Energy team has developed the necessary systems and procedures to log requests, generate quotes and/or work orders, schedule the works, engage technicians to perform the works and invoice on completion to an agreed set of rates with the utmost efficiency and simplicity ensuring client interactions are focussed on a successful outcome without the burden of a cumbersome paper process.
The CB Energy Solar Team specialise in:
Energy management, monitoring and data logging.
Solar Energy Generation Systems Design and Installation (Solar Panels)
Utility Scale Ground Mounted Systems
Large Commercial Grid Connected Systems
Off Grid systems for Island & remote areas
Hybrid Battery systems
Electric Vehicle Charging equipment
Energy Saving technology and upgrades
CB Energy, in partnership with leading equipment manufacturers such as Sunpower offer a superior Utility scale solar PV solution utilising world leading technology, efficient operations, maintenance, and reporting platforms combined with superior installation, service and maintenance by a local contractor with a strong reputation for quality workmanship, superior customer service and many years' experience in both electrical infrastructure and solar industries.
CB Energy's team, combined with the design, product and technical expertise of our partners will provide customers with the most advantageous solution over the life of the system.
Solar Finance
CB Energy, as a certified Energy Equipment Partner with Verdia can offer cash flow positive, long term asset finance solutions.
Up to $250,000 available for approved business without financials, at highly competitive interest rates (t&c's apply) to purchase energy efficient products such as:
Solar Panels
LED Lighting
Battery Storage
Energy Monitoring
Power Factor Correction
Stand Alone Finance is available with terms out to 10 years rendering your repayments * Cash Flow Positive *
Verdia is the manager of Westpac Banks Energy Efficiency Finance Program.
So to use less energy, reduce your carbon footprint, increase profitability and stay ahead of the competition, contact our energy solutions team on 1800 227 652 or sales@cb.com.au to arrange an obligation free consultation.
We will provide:
A comprehensive analysis of your electricity consumption
Technology options specific to your needs
An easy to understand feasibility v cost report; and
Flexible Payment Options suited to budget requirements
To find out more, speak with a member of our team on 1800 227 652, or alternatively email sales@cb.com.au.
Allow us to help you become more environmentally friendly, energy efficient and a leader in your industry.
Act Now, allow us to assist you in reaching your energy efficiency goals just like we have for these and other businesses, the savings are substantial. With ROI's exceeding 30% there has never been a better time to install a solar solution from CB Energy.