CB Group - Commercial Solar Power Systems for Brisbane and the Gold Coast, complete Solar Panel Systems for Industry and Business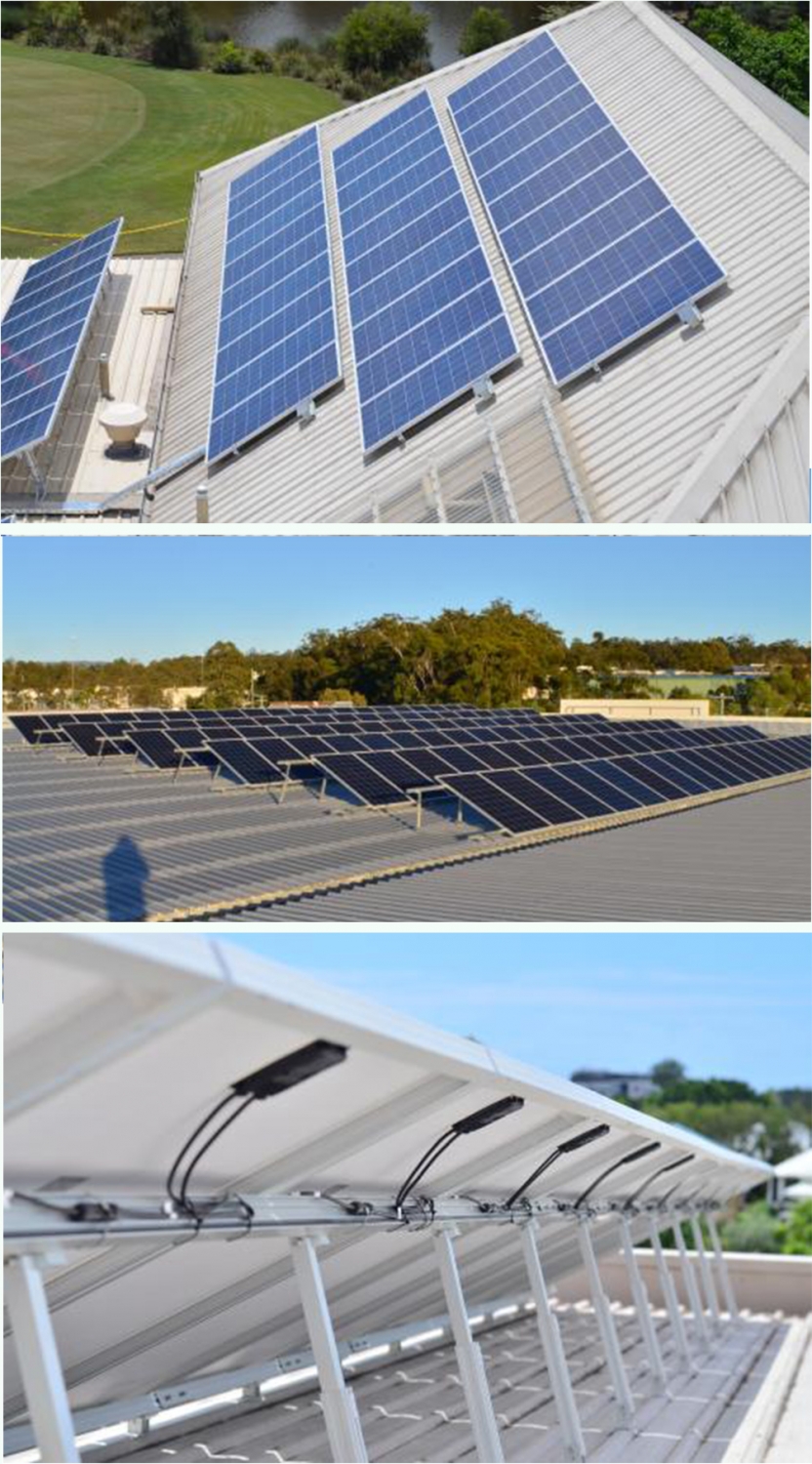 Taking advantage of solar energy can provide commercial and industrial clients with an affordable, practical and effective way to reduce energy costs; saving you both money and the environment in the process. Solar power is now cheaper than power from the grid for many companies. In most cases, it is possible to install a solar power system that is cash flow positive from day one!
Energy Independent - We have been assisting both commercial and industrial clients' from Brisbane to the Gold Coast become energy independent. Our depth of experience, knowledge and supply of solar panels, batteries and systems ensures we have the resources available to help you switch. We have become the preferred installer for solar panels and solar power systems for commercial projects throughout the region, and we can help your business too. Just get in contact with our team to discuss just how easy and affordable it is to switch to solar.
Benefits of Solar Panels - Start enjoying the benefits right away. Even with a system size of as little as 50KW it can provide; - Energy Independence for $0 down - Savings from day 1 are usually achieved - Cash flow positive from day one - Typically 100% tax deductible - Practical and effective method of reducing energy costs whilst reducing environmental footprint - Government rebates are available - Attractive ROI Harness the Sun's Energy Forward-thinking corporations are now starting to take advantage of the free energy the sun provides. CB Group can provide you with the solution you need to start reaping the benefits of this technology. Our service areas include everywhere from Brisbane to the Gold Coast and all surrounding areas. For more information about solar power systems; contact our staff today.
Solar Finance - CB Energy, as a certified Energy Equipment Partner with Verdia who can offer cash flow positive, long-term asset finance solutions. Up to $250,000 available for approved business without financials, at highly competitive interest rates* to purchase energy-efficient products. Stand Alone Finance is available with terms out to 10 years rendering your repayments 'Cash Flow Positive'. Verdia is the manager of Westpac Banks Energy Efficiency Finance Program.
(*T's & C's Apply)
---
What Will Solar Power Do For Your Business's Electricity Bill?
Contact us to get a FREE no obligation assessment and quote from one of our commercial solar power experts

CB Group - Providing Solar Power Systems and Solutions to Brisbane and the Gold Coast.
Please provide your details and we'll be in touch to discuss how solar power could save you money;
---