Small Grid Connect Inverters Available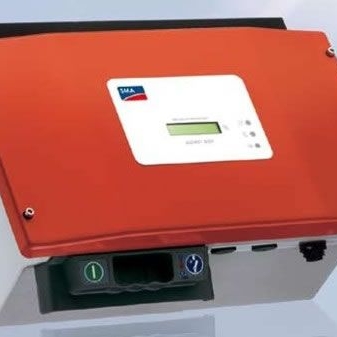 The CB Energy team made another customer very happy today with the replacement installation of a SB1200 SMA type inverter........
Yes you read that correctly a 1.2KW inverter. We removed an existing (unnamed brand) and replaced with an equivalent SMA inverter.
This certainly wouldn't win any awards for a colossal install and should not even be noteworthy by today's standards; however, CB Energy has a number of these very small SB1100 & SB1200 inverters in stock, unopened, and wrapped in their original packaging.
Why is this important?
During the solar boom about 5 to 7 years ago, this size was a very common choice, coupled to a suitably sized array generally between 1 and 2 KW. Many of the inverters that were used were of poor design and cheap quality. Many home owners have experienced at least one warranty claim if not many.
Most of these inverters are now out of warranty and the cost of replacing them with a new item equivalent is cost prohibitive. However, if you are lucky enough to live in QLD and still get the 50c feed in Tariff, the cost of not replacing these will be felt through your next electricity bill.
Subject to suitability and for a very reasonable fee, CB Energy is able to replace these with what we have in stock. Minimising the amount of downtime your system may experience.
If you have a small system which you suspect not to be working as it should give us a call. We are only too happy to help.
For a no obligation, free quote or for further information please contact the CB Energy team on 07 5552 5222 or www.cb.com.au
Tags: Residential Solar, Commercial Solar, Savings, CB Energy, Gold Coast, SEQ, STC, STC's, Small Scale Technology Certificates, SB1100, SB1200, SMA
Related Articles
Comments