These Petrol Bowsers are History! EV Charging the Future.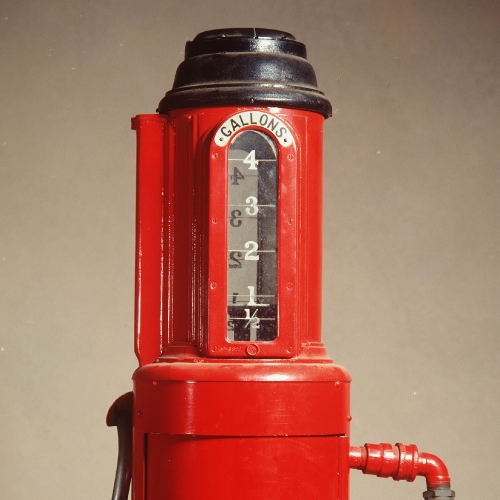 Young Sydney engineer Frank Hammond invented the 'visible volumetric' petrol pump around 1920 and licensed his patent rights to manufacturers in Australia and the UK. Garages purchased visible pumps to ensure that they were supplying an accurately measured volume of petrol to each customer. They wanted to convince customers that they were getting a fair deal, they didn't want to lose money by supplying more petrol than customers paid for, and they wanted an innovative edge over competing garages.
While Bowser might now be recognised more often as the name of a video game character, to generations of Australians it was the generic term for petrol pumps. Today, the term 'garage' has largely given way to 'servo', but at least we haven't taken to calling our bowsers 'gas pumps'.
What will servo's look like in the future? Maybe a lot like this! Strategically placed Electric Vehicle (EV) Chargers in areas where you can just grab a coffee.
This week CB Energy installed the first EV Charger (Tritium Veefil) into a Master Planned community at Yarrabilba.
Yarabilba is Perfectly positioned between Brisbane & the Gold Coast. Just 15 kilometres from the M1 Motorway, it's an easy drive to the region's renowned theme parks, award winning Mount Tamborine wineries and much of South-East Queensland's natural beauty.
Electric vehicles have a big future
…and electrical vehicle owners need access to fast charging!

The EV industry is poised to grow by more than 86% and EV makers will need to work hard to meet demand. Whilst globally there are already 340,000 EVs on the road, this is expected to rise to 6.5 million on the road globally by 2020.
Moving from petrol powered vehicles to electric will not be a challenge for most users who travel short distances most of the week. An electric vehicle will allow you to travel 150-250km per day, (depending on the car) which is more than enough for most people.
Once you have charged overnight at home, and you suddenly need to make an unplanned longer trip, Veefil fast chargers are designed for the EV driver's convenience – allowing for additional unplanned travel during the day.
Fast chargers are the critical piece of infrastructure that provides the confidence and convenience to EV drivers to enable this growth.
Veefil has a simple, intuitive user interface. Simply select your charging plug and follow the sequence to a fast recharge.
As usual, the CB Energy team did an amazing job, co-ordinated perfectly with our client, Lendlease and installation occurred without hiccup. It really is a great feeling working with a team that can just get it done, safely and efficiently, the first time.
For a no obligation, free quote or for further information please contact the CB Energy team on 07 5552 5222 or www.cb.com.au
Tags: Residential Solar, Commercial Solar, Savings, CB Energy, Logan, Yarrabilba, SEQ, STC, STC's, Small Scale Technology Certificates, Electric Vehicle, EV Charging, Tritium, Tesla, Leaf
Related Articles
Comments